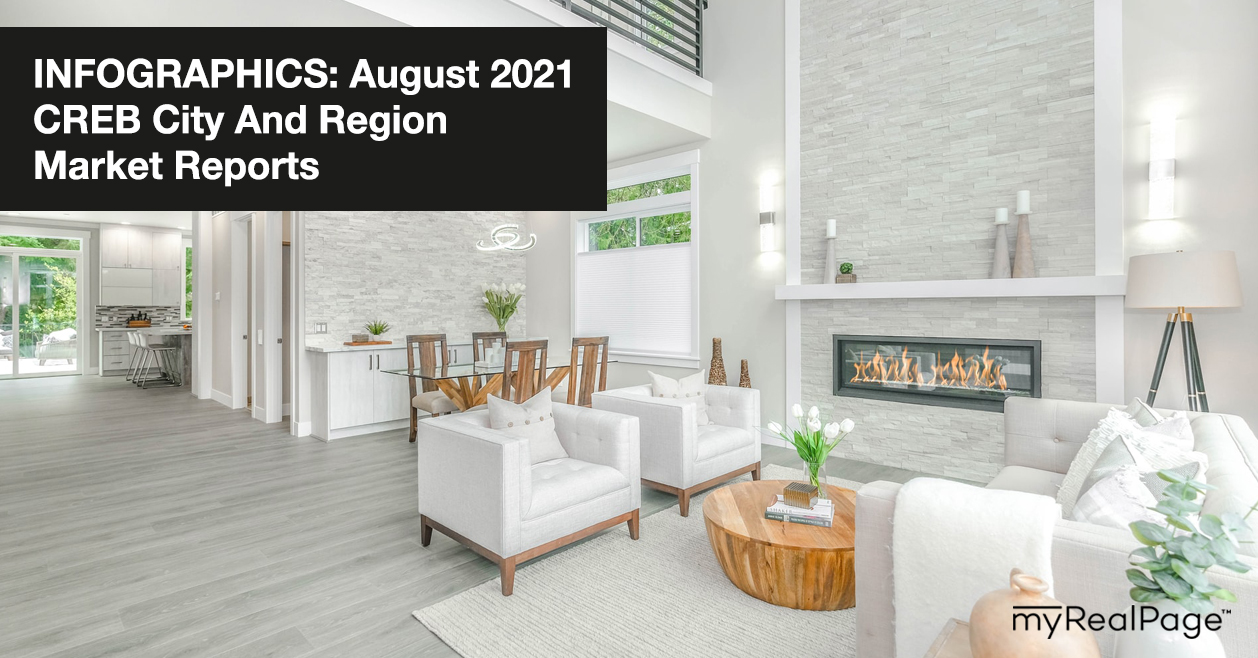 August 2021: Market continues shift toward more balanced conditions after torrid start to the year
Citywide sales in August reached 2,151 units, 37% higher than last year and 25% higher than long-term trends. Sales have slowed from the record-setting pace seen earlier this year, but on a year-to-date basis, the eight-month total of 19,516 sales is higher than annual sales figures recorded over the past six years.
"Sales have far exceeded expectations throughout most of the pandemic, driven mostly by demand for detached homes. At the same time, supply could not keep pace and conditions shifted to favour the seller, something that has not happened in over six years," said CREB® chief economist Ann-Marie Lurie.
Read the full report on the CREB website.
---
The following data is a comparison between August 2021 and August 2020 numbers, and is current as of September 2021.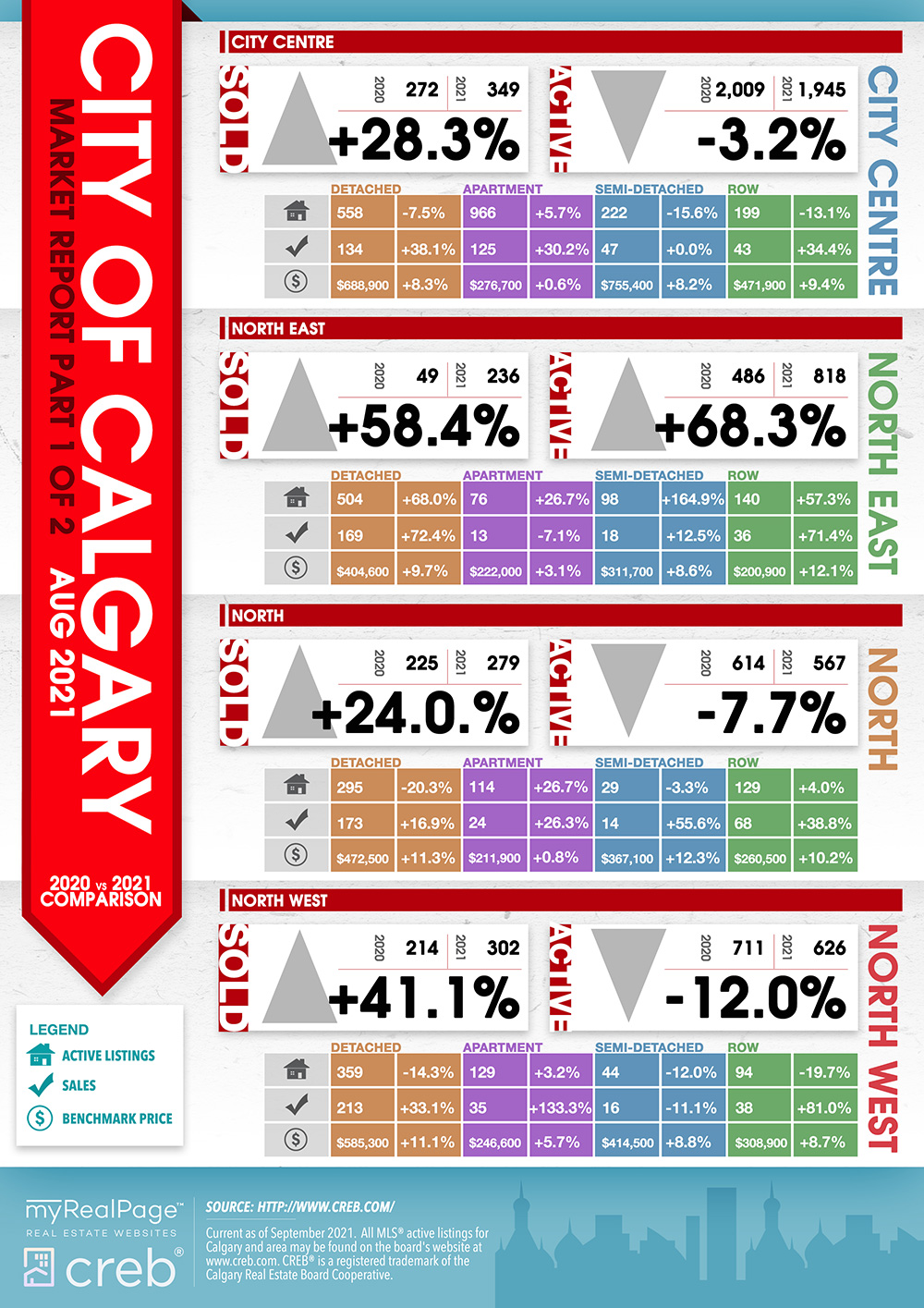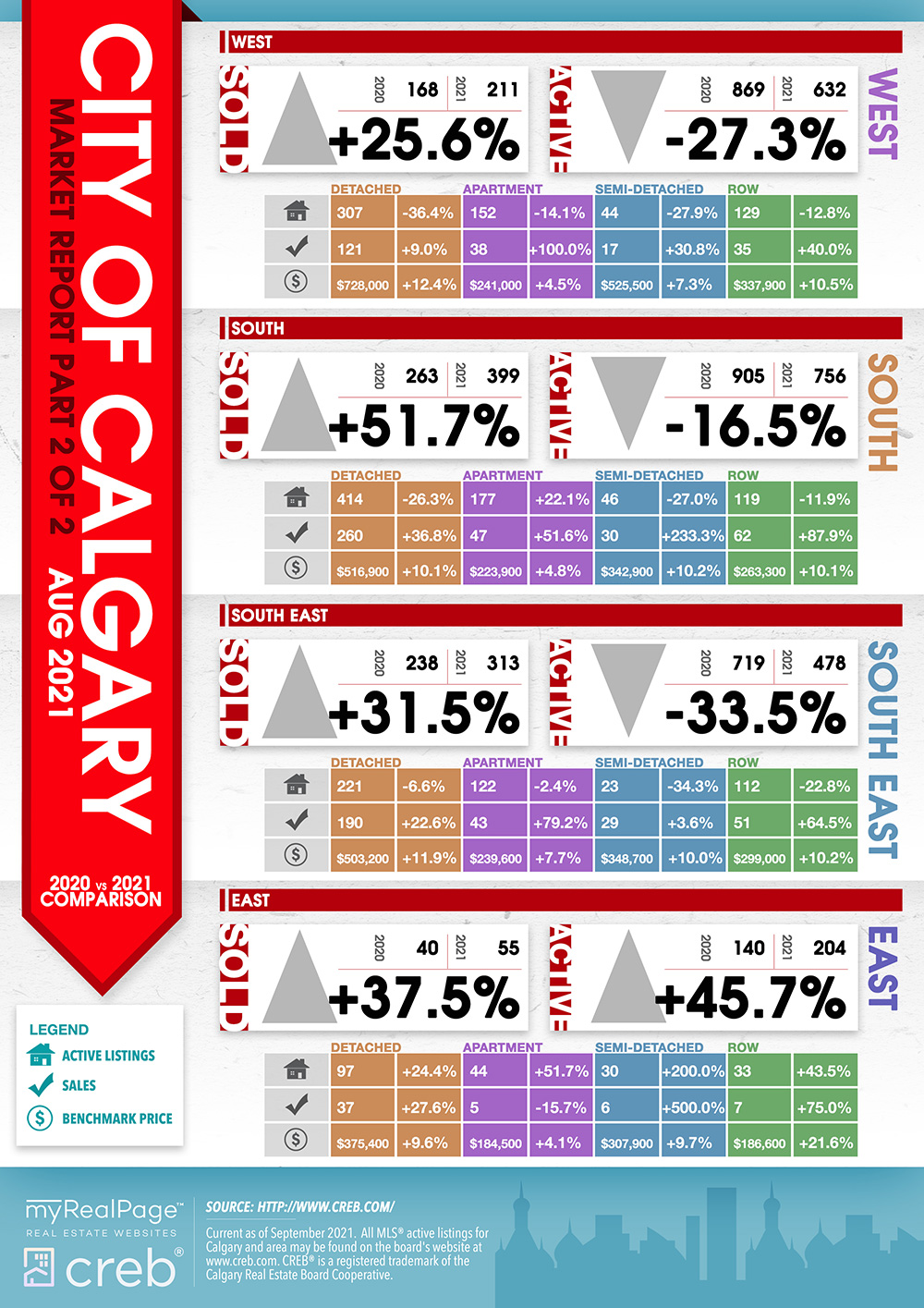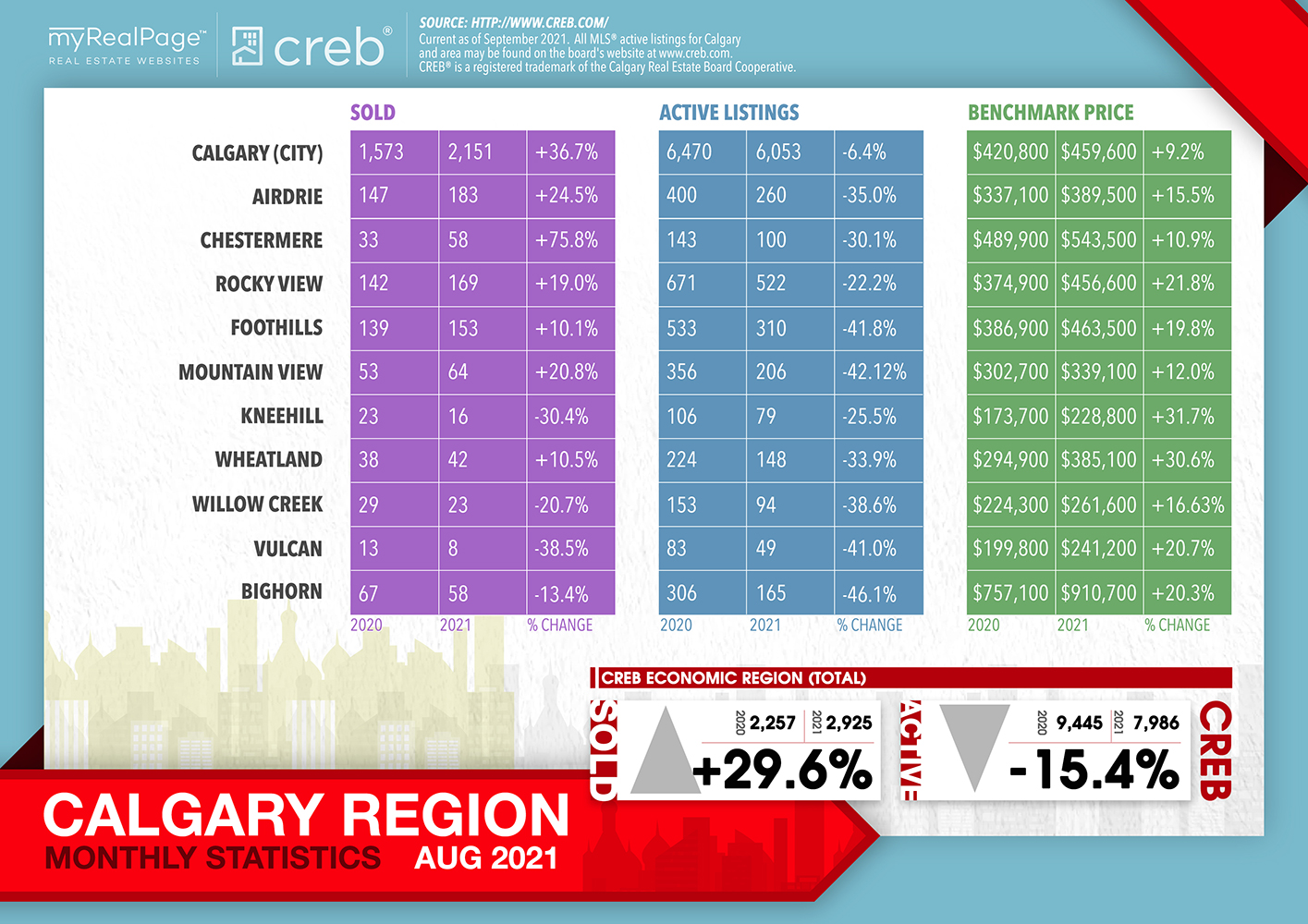 Click here to view the full City of Calgary monthly stats package.
Click here to view the full Calgary region monthly stats package.